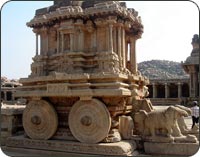 Holding sheer historical importance, Hassan is a beautiful district located in Karnataka. Famous for its architectural masterpieces, Hassan attracts tourists from from and wide. Its rich cultural heritage bewitchingly manifests in its historic monuments.
It is popular as an archaeological site. Out of forty five monuments of Hassan, twenty four are maintained by Karnataka state archaeological department while the remaining twenty one are under the supervision of the Archaeological Survey of India. The wonderful pilgrimages such as Belur, Halebid and Shravanabelagola are located in Hassan district.
History
Once the seat of the powerful Hoysala empire, Hassan is a district dotted with around forty five sculptural marvels. Several mesmerising temples were built during the rein of the Hoysala empire. The monuments here reflect the beauty of the Hoysala architecture.
Hassan Attractions
Chennakesava Temple
Located in Belur, Chennakesava is one of the finest examples of Hoysala architecture. Its foundation was laid by the Hoysala king Vishnuvardhana in the 12th century. Its fascinating carvings and decorative pillars will surely capture your heart.
Hoysaleswara Temple
The most striking attraction of this temple is its walls adorned with exquisite friezes and sculptures depicting scenes from the great Hindu Epics.
Jain Pilgrimage Centre
Dedicated to lord Gomateshwara, a Jain saint, this pilgrimage centre is a highly revered religious centre. It is ideally located between two hills, Indragiri and Chandragiri. There is giant statue of the Lord here, which is one of the largest monolithic statues in the world.