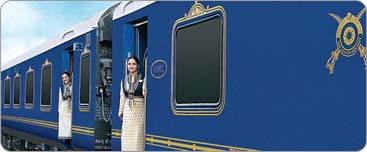 Designed to travel across enchanting destinations, Deccan Odyssey is a magnificent luxury train of India. Offering its guests an overwhelming sojourn, the royal train takes them to the destinations soaked in glory like Maharashtra and Goa. Ensuring its passengers with sheer luxury and high comfort, Deccan Odyssey covers the following destinations - Mumbai, Ratnagiri, Jaigadh, Ganapatipule, Bhatye Beach, Goa, Sindhudurg, Tarkarli, Sawantwadi, Pune, Aurangabad, Ajanta and Nasik. Offering 7 nights/8 days of a luxury travel, Deccan Odyssey covers different beautiful cities, historical monuments, lovely beaches, ancient temples and World Heritage Sites Ajanta and Ellora caves. This luxury train of India attracts visitors from far and wide. The experience of the Deccan Odyssey tour will surely adorn your holidays with everlasting memories. A tour on Deccan Odyssey is a wonderful way to explore the rich cultural heritage of Goa and Maharashtra.
History
Deccan Odyssey was an initiative of the Maharashtra Tourism Development Corporation (MTDC). MTDC joined hands with the famous Taj Group of Hotels and created the magnificent Deccan Odyssey. Well equipped with all the modern amenities, this luxury train offers a truly wonderful experience.
Though The Railway Ministry signed a MOU for the luxury train with MTDC in February 2001 but it received a green signal by the ICF (Integral Coach Factory) in May 2002. The design of the coaches of the train was finalized in five months. It took another five months to complete the construction of the coaches. Finally this luxury train started its first journey on January 16th, 2004 from Chhatrapati Shivaji Terminus(CST)Mumbai.
Offering a splendid journey of 7 Nights/ 8 Days, Deccan Odyssey departs every Wednesday from Mumbai during the period between October to April. It covers culturally rich destinations of India- Maharashtra and Goa.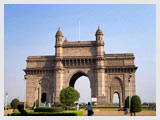 Day 01 -Wednesday: Mumbai
Arrive at CST Railway Station, Mumbai by 15.30 hrs to start your royal journey on Deccan Odyssey. Depart Mumbai by 16.30 hrs. Relish delicious dinner on board. Mumbai, the city of dreams, is a wonderful city which was once a cluster of seven islands.
Day 02 - Thursday: Ratnagiri
Arrive at Bhoke Railway Station at 07.40 hrs. Post breakfast on board leave for Rai jetty by an AC bus. While enjoying a ride on Rai jetty reach Jaigad fort. Later head to Ganapatipule by road. En route Ganapatipule explore the mesmerizing beach along the Konkan coast. Gorge on lip-smacking lunch at a beach resort. Leave for Ratnagiri  town to see its attractions- Ratnadurg Fort, Lokmanya Tilak Smarak and Ratnagiri Bazaar. After sightseeing reach Ratnagiri Railway Station to board Deccan Odyssey. Enjoy delectable dinner on board.
Day 03 - Friday: Sindhudurg
Arrive at Sindhudurg Nagari Railway Station at 08.25 hrs. Reach Malvan Jetty by an AC bus. Visit the Sindhudurg Sea Fort. Further move to Tarkali Beach Resort, explore the beach and dine at a beach resort. Later enjoy a boat cruise to Tarkarli. Enjoy at Tarkarli beach. Post lunch, head to Sawantwadi town in the evening by bus and go on a shopping spree at 'Shilpagrama', the crafts village. Then return to Deccan Odyssey at Sawantwadi Railway Station. Dinner on board.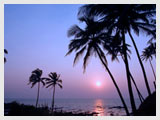 Day 04 - Saturday: Goa
Arrive at Karmali Railway Station at 07.30 hrs. Explore the tourist attractions of old Goa- Basilica of Born Jesus Church, Se Cathedral Church and the Church of St. Francis of Assissi, a museum housing Goan antiques. Further move to Panjim town by an AC bus. Gorge on amazing culinary delights at Fort Aguada Beach Resort. Post lunch visit Dona Paula, a beach soaked in sheer natural beauty and Fontanhas, the Latin quarters at Panjim. Return to Deccan Odyssey at Madgaon Railway Station. Dinner on board.
Day 05 - Sunday: Kolhapur and Pune
Arrive at Kolhapur town in the morning. Visit Palace Museum, Bhavani Mandap Mahalaxmi Temple and Shalini Palace. Later reach Pune, the cultural capital of Maharashtra and visit Kelkar Museum, displaying rare artefacts dating back to the 17th- 19th centuries. Also visit the renowned Osho Ashram, a wonderful centre for learning about the correct philosophy of life. Relish lunch at Hotel Le Meridian. Post lunch visit the Tribal Museum housing a rare collection of tribal articles. Drive past Synagouge and visit the Aga Khan Palace, a wonderful museum displaying articles belonging to Gandhi family. Enjoy the 'Sound and light show' at Shaniwarwada before boarding the train. Dinner on board.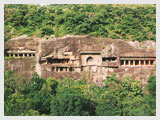 Day 06 - Monday: Aurangabad
Reach Aurangabad in the morning. Post breakfast, visit the massive Daulatabad Fort. Next you visit the enchanting Ellora Caves, a World Heritage Site. It encompasses more than 30 cave temples dedicated to Hinduism, Buddhism and Jainism. Post lunch at Hotel Taj, visit Shivaji Museum displaying articles belonging to the great Maratha Empire, Aurangabad Caves and Bibi Ka Maqbara(a replica of Taj Mahal). Dinner on board.
Day 07 -Tuesday: Ajanta Caves and Nasik
Arrive at Jalgaon railway station in the morning. Post breakfast, visit Ajanta Caves, a World Heritage Site. Next board the train to reach Nasik. In Nasik visit Panchawati Ghat and Sula Winery Yard. Board the train at Nasik railway station to depart for Mumbai. Enjoy dinner on board.
Day 08 - Wednesday: Mumbai
Return to Mumbai at CST railway station early morning. Breakfast on board. This concludes your journey leaving you with a record of golden memories.
Tour tariff
Tour :7 Nights/ 8 Days Tour (Valid from Oct. 2013 till Mar. 2014)
| | | |
| --- | --- | --- |
| Deluxe Cabin | Per Person/ Per Night | 7 Nights Per Person |
| Single occupancy | US$ 750 | US$ 5250 |
| Double occupancy | US$ 575 | US$ 4025 |
| Triple occupancy | US$ 500 | US$ 3500 |
| | | |
| --- | --- | --- |
| Presidential Suite | Per Person/ Per Night | 7 Nights Per Person |
| Single occupancy | US$ 1100 | US$ 7700 |
| Double occupancy | US$ 920 | US$ 6440 |
| Extra occupancy | US$ 425 | US$ 2975 |
10% of the tariff for the children upto 5 years of age.
Half fare for children between 5 and 12 years of age
(Age proof of children is to be furnished, which is required at the time of issuance of tickets)
Any leg of minimum of 3 nights subject to availability will be given at the above-mentioned rates. Thus Mumbai-Goa and Goa-Mumbai sector will be sold as available segments to clients.
If however, the client undertakes the day programme at Goa & Mumbai, an extra $ 100 USD per person will be charged.
Indian passengers can pay in equivalent Rupee amount against US$ at the exchange rate prevalent at the time of payment.
The Tariff includes:
Tariff is inclusive of travel/catering/conducted sight-seeing/ entrance fee at Monuments / Parks / Palaces / Cultural Programmes / Boat Ride.
The Tariff does not include:
Drinks, tips, laundry, telephone calls, video camera fees, Business Car Facilities, liquor and other items of personal nature.

Note:
10% Surcharge shall be levied on departure during Christmas/New Year.
@ 3.09% Service Tax shall be levied on the tariff of Deccan Odyssey.
Tariff Subject to change without notice.
Passenger reservations/cancellation on the Deccan Odyssey may be done as per the following terms and conditions :
Booking Policy
In case of FITs:
20% of ticket value at the time of confirming the booking.
Remaining 80% of ticket value 30 days prior to departure.
In case of Group:
50% of ticket value at the time of confirming the booking.
Remaining 50% of ticket value 45 days prior to departure.
Cancellation Policy
Cancellation must be advised by Fax/E-mail/Letter to The Luxury Trains. On cancellation, refund will be made. Certain amount of the ticket value will be deducted as follows.
In case of FITs
5% of the Ticket Value if the cancellation request is received before 60 days from the scheduled date of departure.
20% of Ticket Value if cancellation request is received within a period of 30-59 days from the scheduled date of departure.
50% of ticket value if cancellation request is received within the period of 15-29 days from the scheduled date of departure.
100% of ticket value if cancellation request is received within the period of 14 days or before the scheduled date of departure.
In case of Group
10% of ticket value 60 days prior to departure.
100% of ticket value between 0 to 59 days prior to departure.
Schedule
Deccan Odyssey schedule for the season 2014 - 2015

| Mumbai to Delhi | Delhi to Mumbai |
| --- | --- |
| 12.02.2014 to 19.02.2014 | 19.02.2014 to 26.02.2014 |
| 12.03.2014 to 19.03.2014 | 19.03.2014 to 26.03.2014 |
Facilities
Royal Accommodation
The train offers 21 coaches, out of which 13 are for passengers. These coaches are named after the historical monuments and different sites of Maharashtra. The fully air-conditioned deluxe saloons include 4 cabins with each saloon.
There are 4 Luxury Suite Cabins, 24 Twin Bedded Deluxe Cabins, 5 Double Bedded Cabins,14 Triple Bedded Cabins and 1 Cabin For Physically Challenged. Two-power Generator cars and Three Staff cars for on board staff are also available.
All the saloons are fitted with modern facilities like attached toilets, wall to wall carpeting, running hot and cold water, shower, intercom, channel music and CD/MP3 player.
Attendant
Personal attendants are available to take care of you throughout the journey.
Restaurants
The two restaurants Peshwa I and Peshwa II are there which are tastefully adorned. The restaurants serve you mouth-watering Indian, Continental, Maharashtrian, Goa and Chinese cuisines.
Bar
A well stocked bar, Mumbai High is available where passengers can taste a variety of drinks, both Indian as well as international.
Lounge
Each coach is combined with a well-maintained lounge where passengers can relax and make friends with each other.
go to top
Conference Facilities
The conference-cum- business centre with an accommodating capacity of 30 people is available. It has the facilities such as Computers with Internet connectivity, DVD players and television sets.
Shopping
A variety of beautiful handicrafts like paintings, metal ware, furniture, jewellery and fabrics can be purchased from different destinations while on the Journey.
Other Facilities and Services offered
Luggage Collection
Arrival kit
Personal attendant
Mineral water
Medical Aid
Mail Box
Ayurvedic Body Massage
Steam bath
Gymnasium
Beauty Parlour
Separate suite cars for smoking
Library with books, journals, newspapers and magazines
Money exchange facility/credit cards
Fax machines
Cell Phone on demand
Laundary Services
Television & Cable Connections
24- Hour Room Service
Business Centre
PA System/ 6 Channel Music System
Fully loaded mini pantry in each coach
Telephone in each saloon
Television in each coach
Plasma TV in Lounge Car
A complimentary bottle of wine courtesy the Deccan Odyssey in all the rooms.
Toiletries
Wide collection of classic & non-classics films and music on channel.
Attractions
The conference room of the fascinating train becomes a venue for different cultural programmes held in the evenings. Passengers can enjoy the dance, music and many other cultural programmes reflecting the royal glory of Maharashtra and Goa. These exciting programmes will surely keep you entertained throughout the journey.
Maharashtra represents its rich culture to its visitors in different form of its vibrant music as well as the folk forms like lavnis, gondnals, povadas and bharuds. Many colorful festivals showcases the cultural richness of Maharashtra. On your tour with this luxury train, you get an excellent opportunity to closely see and admire this rich cultural legacy of Maharashtra.